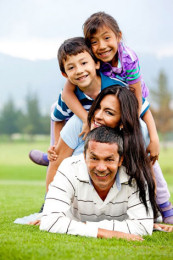 Immigrant physicians that want to establish themselves in the United States can benefit from practicing in one of the designated medical shortage areas in Wyoming.
The obvious advantage is of course that those physicians will be able to obtain their J-1 visa waiver. The J-1 visa waiver will do away with the requirement having to return to their home country at the end of their exchange visa program.
But those that work and live in the States by getting a J1 visa waiver job in Wyoming will get far more in exchange than that.
Working and Living in Rural Wyoming – A Blessing, Rather Than a Sacrifice
The medically underserved areas in the United States where physicians can work in exchange for their visa waiver are often rural areas, away from the hectic and busy cities. What those foreign physicians that plan to stay in the United States need to be aware of is that living in rural areas in the United States can significantly increase their quality of life.
Rural life in America provides so many benefits over the hectic life in big cities that it should be seen as an added bonus the J-1 visa job will provide rather than a disadvantage or "sacrifice" in exchange for the J-1 visa waiver.
The physician will be able to live the American dream without all disadvantages such as high crime rates in the city, clogged streets, pollution just to name a few. The costs of living in rural areas in Wyoming or in other states will also be significantly lower as compared to living in the greater metropolitan areas in America.
Less costs, less stress and a more relaxed way of life: A better quality of life for the J-1 physician
The big positive side of living in rural America will in particular become evident once a foreign J-1 physician at some point wants to get their family over into the United States as well. The low crime rate and more relaxed life as compared to bigger cities is perfect for any family. In addition to this, schools are generally better and of a higher standard as compared to the crowded schools in city centers. Rural life in America therefore means better education for your children!
Getting a J-1 visa waiver job in Wyoming will be rewarding on many levels. You will be able to establish the American way of life for yourself and your family without the many negative side-effects such as if you were to live in a major city. Know that obtaining a J-1 visa job is much more than your visa waiver, it is an entirely new and better quality of life!